Two powerful tools.
One reliable session recipe.
Build emotional connection
Create a safe, constructive space for open, honest and robust conversations about performance, thriving and collaborative behaviours.
Objectively evaluate your team's current capacity for collaboration and identify immediate actions to help you truly thrive. 
What's inside a Collaborizza Kit?
The extraordinary team collaboration workshop in a (pizza) box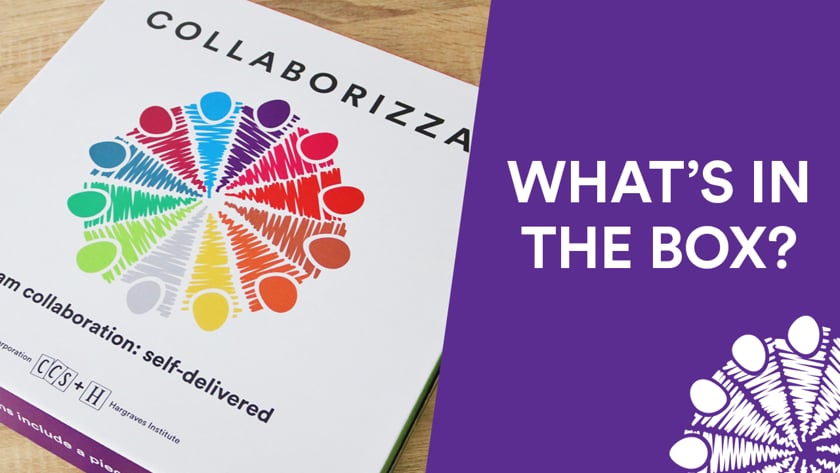 Collaborizza is a complete collaboration workshop in a box for up to 12 participants.
It includes everything a team needs to guide itself through an effective, enjoyable group workshop and an individual follow‑up activity, to develop relationships and habits that will help the team collaborate better and truly thrive.
Materials are used during the session and taken away by team members for individual and group follow-up activities.
Each Collaborizza kit includes:
Session Recipe Team Workbook including Collaboration Assessment Tool
12 × packs of CCS Collaborizza Cards
12 × Team Member Journal booklets
18 × sheets of vision stickers
4 × sticker templates
downloadable follow-up activities.
We'll hold your hand and give you the right words to say. Our superb step-by-step session plan and workbook will guide you skilfully through the session.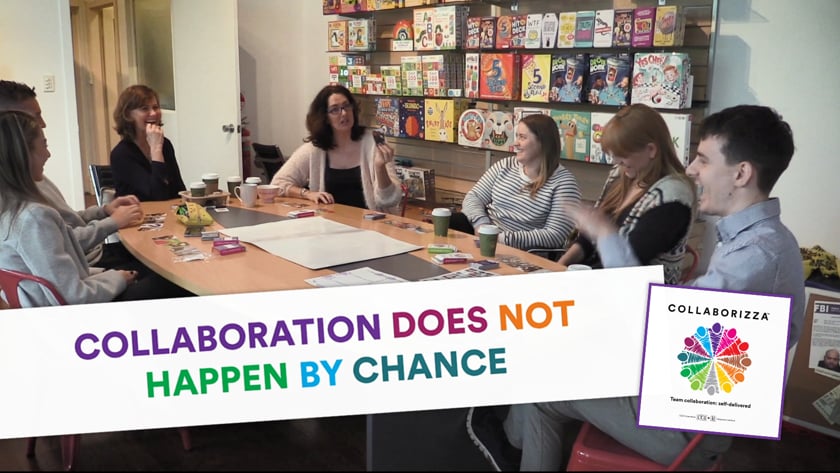 A REAL COLLABORIZZA SESSION
Follow a team through a Collaborizza
Watch a real business team discover how to collaborate better with Collaborizza. What did they expect? How did it go?
Prime your team for collaboration
Collaboration doesn't happen by chance.
To truly thrive, teams must be responsive and primed for collaboration. They must have healthy relationships, clear and common purpose, trust and equal voice.
Team members must talk easily, listen and learn from each other, seek diversity, share values and share accountability.
Team collaboration: self‑delivered
With the right tools, teams can be empowered to develop these kinds of collaborative foundations by delivering their own thriving team workshops.
Compared to outsourcing, a self-delivered approach is flexible and responsive, creates outstanding team engagement and is easily and economically scaled.
What participants say about a Collaborizza session
Participants share their thoughts immediately after their team's Collaborizza.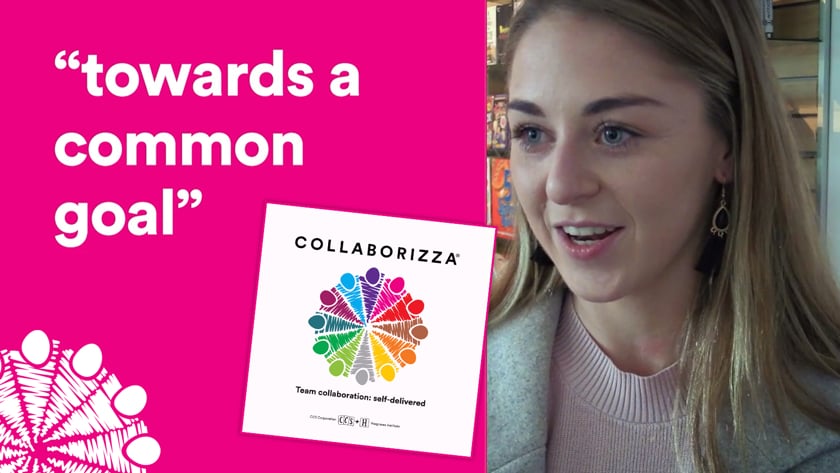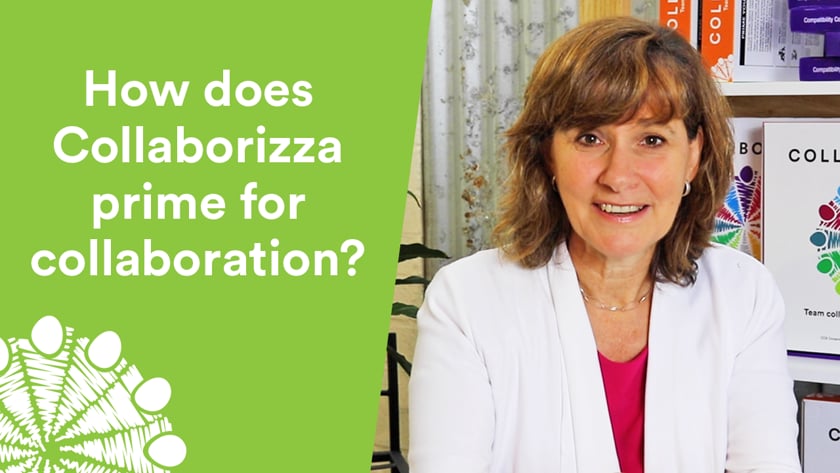 Priming for collaboration
Leonie Cutts, facilitator, coach and creator of CCS Cards, talks about the foundational elements for collaboration built into the materials and processes in Collaborizza.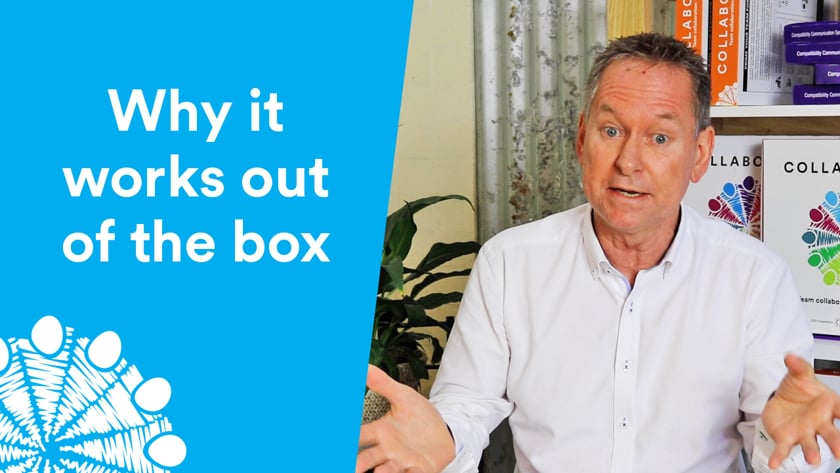 Making Collaborizza work out of the box
Award-winning professional board game and educational products creator, Craig Browne, explains why Collaborizza looks the way it does and works right out of the box.